Actress/Singer Cherine has been busy this month, teaming up for a third year with Yoplait Yogurt and Wysinco in partnership with the Jamaican Cancer Society in the fight against breast cancer during October - Breast Cancer Awareness Month. An active member of the Jamaica Cancer Society for the past five years, Cherine was asked to rejoin the campaign this year by the Wysinco team as the spokesperson for their Yoplait Yogurt Save Lids To Save Lives 2012 Breast Cancer Campaign.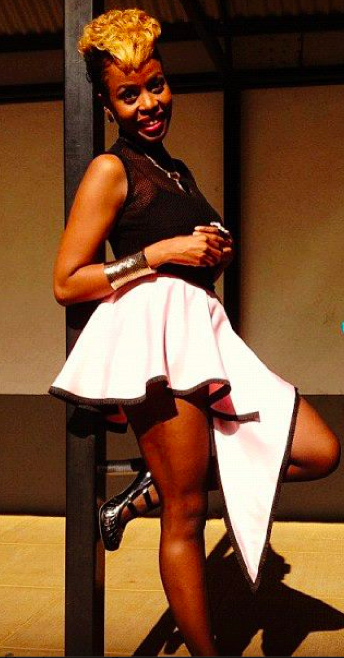 Cherine gets ready to give an emotional performance for Cancer Survivors on Smile Jamaica TVJ
Each year Yoplait and Wisynco play an enormous role in supporting the fight against breast cancer in Jamaica through the

Yoplait

Save Lids Save Lives campaign. This year under the theme "so good to help so close to home" Wysinco has committed to donate $8.00 Jamaican dollars for every 6oz tub of Yoplait yogurt sold from October 1st - November 10th to the Jamaica Cancer Society's efforts in increasing awareness of the disease, screening and support programmes.

When asked about her involvement Cherine says "It's an easy decision to support the Yoplait Save Lids Save Lives campaign. This is extremely important and I truly want to encourage all young women in Jamaica as early as age 20 to do Breast Self - Exams because early detection can save lives. Like I always say we 'eagles and doving it' - let nothing hold us Jamaican women back, we're strong and resilient and our health is our responsibility."
In support of the cause Cherine has made the rounds on popular programmes such as "Smile Jamaica" - TVJ , "Up & Live" o- Hype TV as well as radio shows including ZIP FM's "Zip Info", Fame FM "E-Blaze",

Irie FM's "Entertainment Buzz"

and LOVE FM to help bring awareness especially to a younger demographic of Jamaican women - as many are not focused on these critically important health matters. Additionally, with the help of her own R.O.C Jamaica (Reach One Child Jamaica) team members, they have organized a group of people who will be supporting the Jamaica Reach for Recovery 5k Walk/Run on November 3rd to further support the efforts.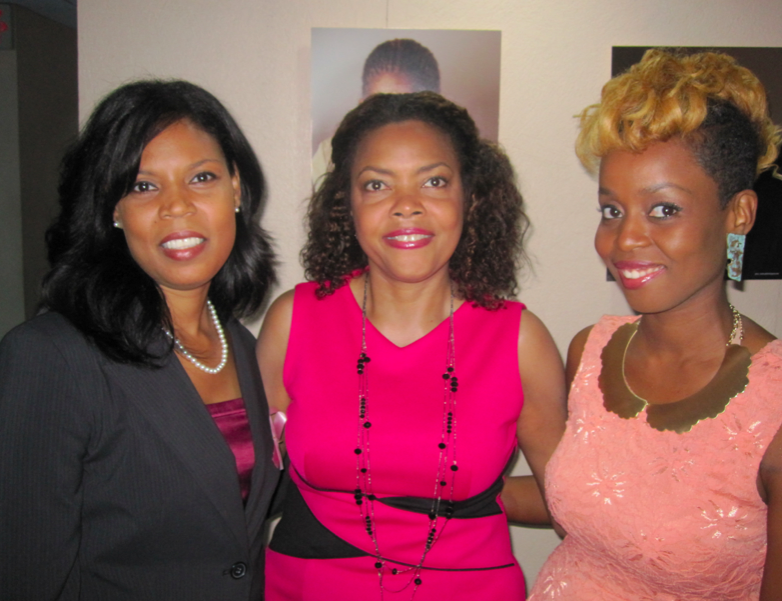 SOLIDARITY!!! Women come together to support the fight against breast cancer


(L-R) Ms. Sharon Neins - Country Manager of General Mills Jamaica , Mrs. Yulith Gordon - Administrative Director of The Jamaica Cancer Society , Cherine - Yoplait "Save Lids to Save Lives" 2012 Campaign Spokesperson/Co-Founder of R.O.C Jamaica
According to statistics Breast

Cancer

account for approximately

30%

of all reported

cancers in Jamaica. The incidence rates in Jamaica is a

mong the highest in the Caribbean. Wysinco and Yoplait, along with the Jamaica

Cancer

Society hope to show solidarity with all women impacted by breast

cancer

and encourage others around Jamaica to do their regular self-exams as well as to help raise general awareness.



Breast

Cancer

Awareness Month, October, highlights the importance of early detection as the best defense in the fight against

cancer

. All women are encouraged to do regular breast self-examination starting as early as age 20 and routine screening as recommended by your doctor, based on your age and family history of breast

cancer

. We can beat breast cancer but we must take proactive steps which starts with our own breast self-exams.